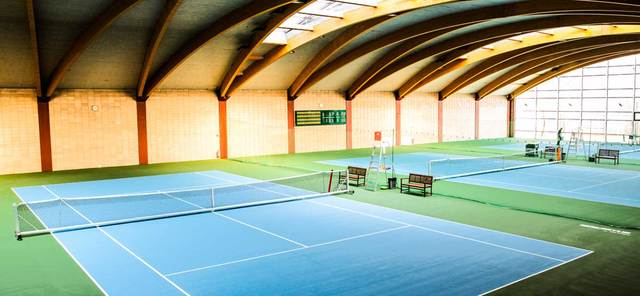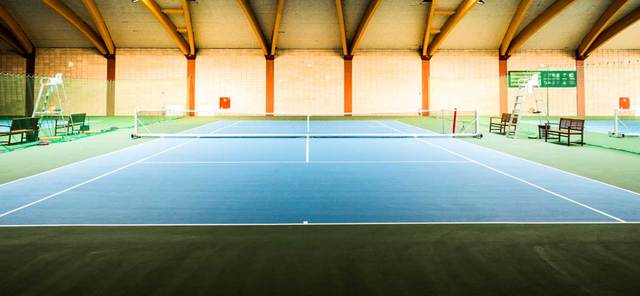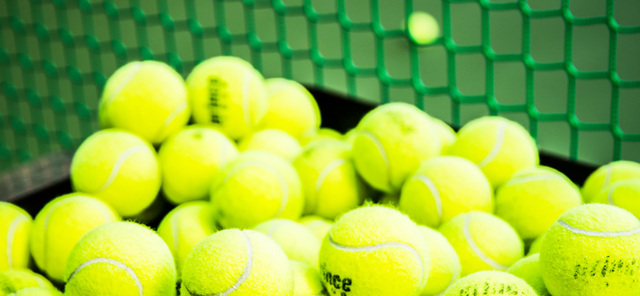 SINNET CLUB OFFERS FOUR COVERED AND TWO EXTERNAL TENNIS COURTS OF THE HIGHEST QUALITY. IN THE TENNIS HALL, THERE ARE FOUR FULL-SIZE COURTS WITH A PROFESSIONAL "PLAY-IT" SURFACE. DUE TO THE RUBBER UNDERLAY, THE SURFACE IS UNUSUALLY ELASTIC AND THUS ENSURES GREATER SAFETY AND COMFORT WHILE PLAYING. THIS SURFACE IS APPLIED ON COURTS, ON WHICH THE ATP AND WTA TOURNAMENTS ARE PLAYED. THE GLAZED WALLS OF THE HALL AND THE SKYLIGHTS IN THE CEILING ENABLE PLAYING WITH NATURAL LIGHT. HOWEVER, IF THE SKY IS CLOUDED OVER OR IN THE EVENING TENNIS PLAYERS HAVE ARTIFICIAL LIGHTING AT THEIR DISPOSAL. THE HALOGEN LAMPS ARE SO POSITIONED THAT THEY DO NOT BLIND THE PLAYERS. THE TENNIS HALL HAS UNDERFLOOR HEATING TO ENSURE THAT THE TEMPERATURE OVER THE ENTIRE SURFACE IS UNIFORM. HEATING AND AIR CONDITIONING ENABLE MAINTENANCE OF A PERMANENT TEMPERATURE OF THE COURTS ALL YEAR.
ON THE FIRST FLOOR, THE WHOLE LENGTH OF THE TENNIS HALL, THERE IS SEATING FOR TWO HUNDRED SPECTATORS. THERE OUR CLIENTS MAY WATCH THE TENNIS PLAYERS. POSSESSION OF SPECTATOR SEATING ENABLES US TO ORGANISE TENNIS TOURNAMENTS WITH THE PARTICIPATION OF SPECTATORS, WHICH MAKES THE SPORT MORE ATTRACTIVE. THERE IS NOTHING LIKE THE SUPPORT OF FANS!
THE EXTERNAL COURTS HAVE NOVACRYLIC SURFACES, UNDER WHICH THERE IS EQUALLY A RUBBER UNDERLAY, THE PURPOSE OF WHICH IS TO INCREASE THE SAFETY AND COMFORT OF PLAYERS. IT IS A "HARD COURT" TYPE SURFACE, WHICH ENSURES GOOD ADHESION AND DYNAMIC PLAYING. ARTIFICIAL LIGHTING HAS BEEN PROVIDED FOR LOVERS OF NOCTURNAL TENNIS IN THE FRESH AIR.